Event Detail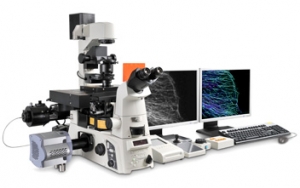 2014 QB3/UCSF Course in Biological Light Microscopy
7/27/14
The 3rd annual 2014 QB3/UCSF Course in Biological Light Microscopy will be held from Sunday, July 27th to Sunday, August 2nd at the UC San Francisco Mission Bay Campus
This course will provide an intensive introduction to the theory and practice of light microscopy. Lectures explaining the theory behind the operation of different imaging modalities will be accompanied by bench work, using the latest instruments available. The classes will be accompanied by research lectures describing the use of microscopy techniques in modern biological research. The didactic research lectures will be given by a highly qualified array of instructors.
Some of the many topics that will be covered are ray physics, image formation, Differential Interference Contrast, Fluorescence, Confocal, Super Resolution, TIRF, 2 Photon, FRAP and other advanced imaging techniques. Attendees will leave this course with a solid understanding of the latest imaging instruments and techniques available.
Who should attend?
The course administration is interested in the attendance of people from a wide range of studies and locations. Anyone with rudimentary experience in microscopy, who works in an imaging related field and wants to greatly improve their skill set and ability to work with these systems is encouraged to attend.
For other questions and information please contact Kurt Thorn (kurt.thorn@ucsf.edu).
Please visit our site: nic.ucsf.edu/course/
Pictures from Microscopy Course QB3 2014
Check out some images from last year's course.